Diversity is fundamental to the success of our business.
As a female owned business ourselves we have long been advocates for women in business. We work tirelessly to support women and improve gender diversity in the UK financial services and tech sector.
We believe that to be successful we need to engage and promote people from diverse backgrounds. As a result almost 50% of our organisation are women and we hire from a wide variety of ethnic and social backgrounds.
Our policies and training ensure that we do not tolerate discrimination on grounds of gender, sexual orientation, race, religion, age or disability and the diversity of our workforce provides us with a better understanding of our customer needs, allowing us to work together more effectively.
Supporting our clients to achieve their Diversity & Inclusion goals is a key objective and priority in our business. We regularly attend industry events and provide thought leadership to our clients, actively promoting equality for Women, BAME, LGBT+ and Disability groups.


Disability Confident
We want to unlock the potential in all of us and ensure that those with disabilities or long term health conditions have the opportunity to fulfil their potential and realise their aspirations.
We are a Disability Confident Committed employer and also a RIDI 100 Partner, passionate about breaking down the barriers and improving the opportunities available for disabled people in the job market.
Internally we are committed to providing employment and career development to people with disabilities, working with a variety of charities and disability forums to create meaningful impact. As part of this commitment we have a Guaranteed Interview Scheme. The scheme is available to anyone with a disability whose application meets the minimum criteria specified for the role.
Please get in touch via our Join Us page for further information.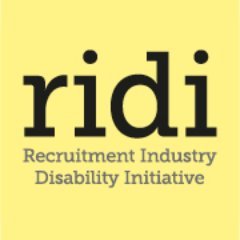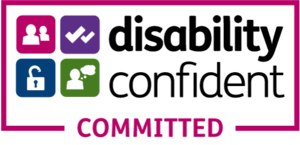 A Collaborative Approach
Whilst we're supported by the latest recruitment tools, platforms and technology, our firm's ethos is to focus on the human element of what we do.
Our company culture and values support our D&I strategy through the following:
Understanding – It's important for us that we truly understand our client's Diversity Strategy so we can best represent this internally to our staff, but also externally to the market place.
Accountability - Our internal Diversity training mirrors the needs of our clients and we carry out post placement diversity questionnaires, in order to track information and report back to our clients in an anonymous format.
Fulfilment - We listen carefully to our client's requirements to ensure we are clear on how to transfer diversity goals into diversity hires, and work closely with them on an approach to deliver swift, meaningful and sustainable impact. ​